Social Media Feed:

Monday, July 10th, 2017 at 7:32am
RT @_RealDemocracy: Can deliberative mini-publics help representative democracy deal with complexity? Listen to ep1.8 here: https://t.co/rQ…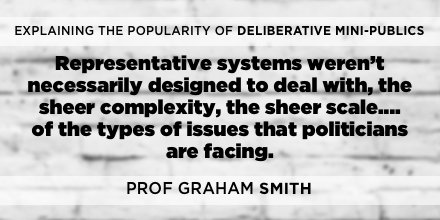 "Transforming Communication for the Public Good"
PDC works with diverse communities to bring multiple views and perspectives into public engagement processes. We specialize in communication techniques that build trust, enable all segments of the community to be heard and respected, and to understand and learn from their differences.